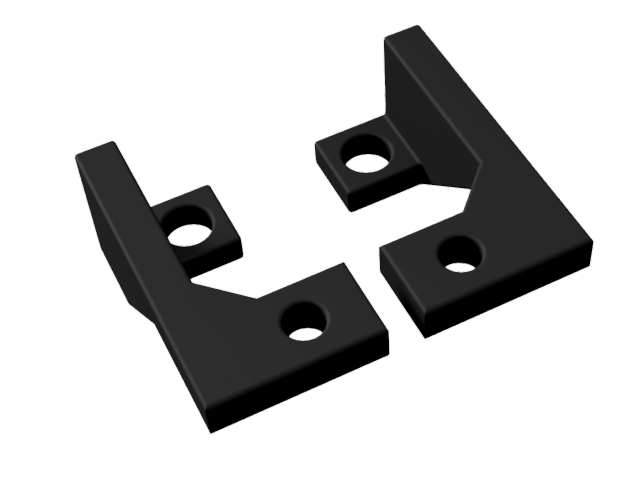 If you're having problems with your TMX38, read this.
The float height on the Mikuni TMX38 carburetor is critical to ensure good performance and to prevent "overflow leaking". When we were adjusting ours, we were not satisfied with the accuracy we were getting with "eyeballing it". We designed these tools to aid in setting the float level accurately.
This tool is compatible with any bike that has a TMX38 carb such as the 2017 (and later models) KTM 300 2-strokes (non-TPI).
This tool requires a digital caliper with depth gauge, which is not included.
Note: The actual color of the product is black. It is no longer available in orange.
Instructions
#1
Before you begin, please be sure to have your bike's manual or the carburetor's manual handy. Follow the directions that describe how to check and adjust the float height.
#2
Remove the carburetor from the bike. We recommend thoroughly cleaning the bike, especially around the carb before removing it.
#3
Remove the float bowl from the carburetor by removing the 3 screws.
#4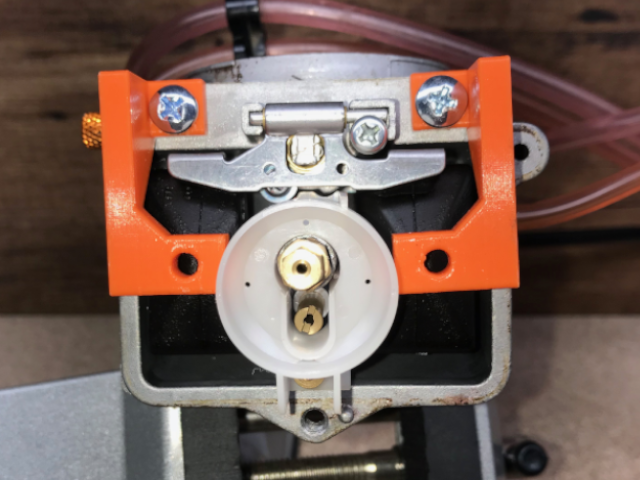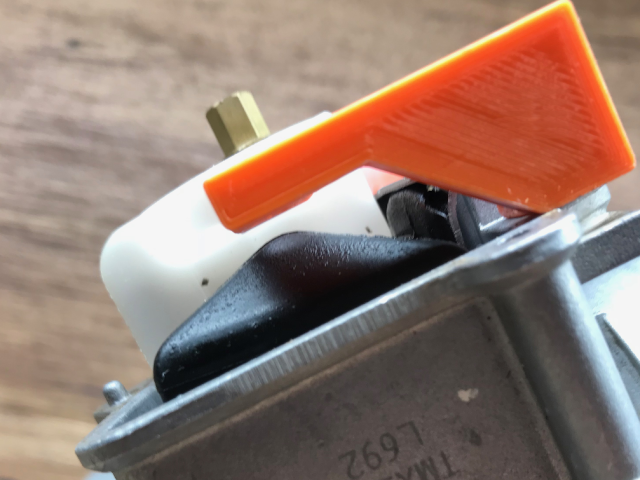 Install the tools as shown in the image using two of the float bowl machine screws. The screws need to be just tight enough to stop the tool from moving around. Do not over-tighten the screws or you will crack the plastic tool.
Note: The actual color of the product is black. It is no longer available in orange.
#5
Position/rotate the carburetor to depress the needle as described in your manual. We recommend using a hobby vise to hold the carb in position. Be sure not to over-tighten the vise and bend or break the carburetor.
#6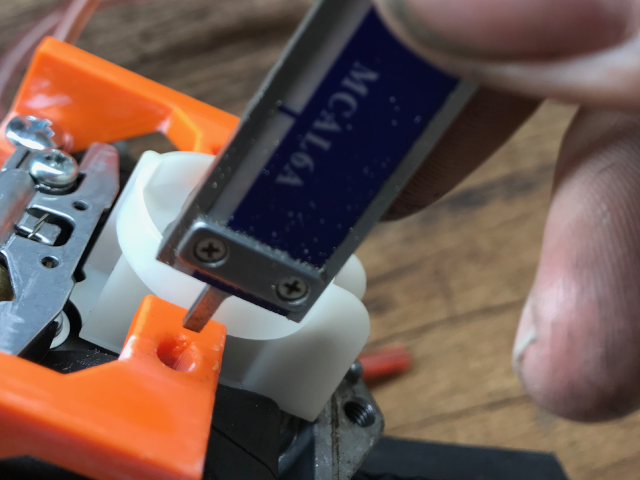 Hold a set of digital calipers on the top surface of the tool so the depth rod can protrude through the hole in the tool.
#7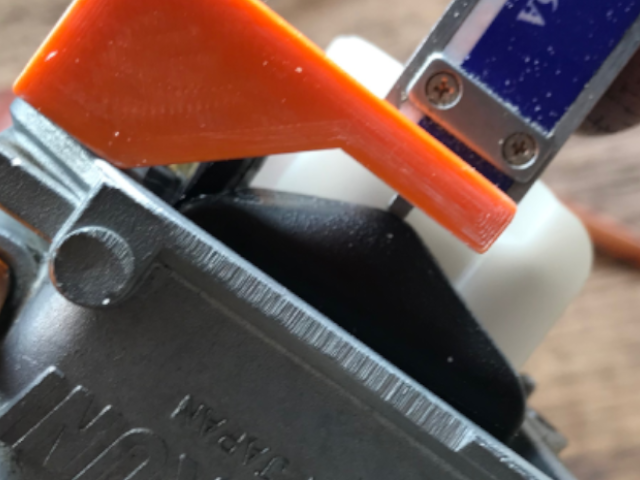 Carefully move the caliper's depth rod down until the end of the rod is making contact with the float.

While doing this, keep the edge of the calipers lightly and squarely resting on the top surface of the tool. This will ensure an accurate measurement.
#8
Take note of the reading on your calipers (in mm).
Subtract 17mm from your reading, this is the current float height.
Example: If your calipers are reading 8.05mm, your float height is 8.95mm.
The calculation is: 17mm – 8.05mm = 8.95mm
#9
Repeat for the other side. We recommend checking the height of both floats to ensure the float assembly is not bent.
#10
Adjust the float height according to your manual and recheck the height by following the procedures above.
3D Model Available for Download
You can download the model at the link below.